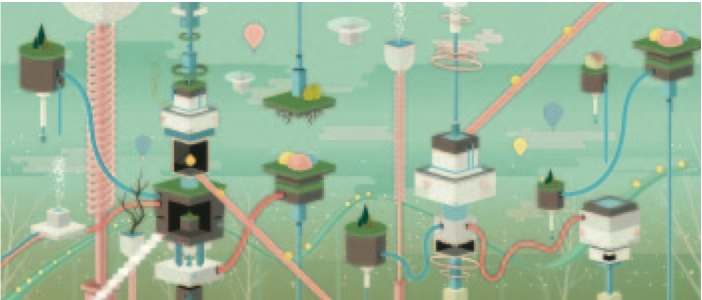 There is a surging interest in machine-to-machine (M2M) solutions and services. M2M is emerging from a cottage industry into the consumer technology industries in a major way.
The notion of connecting the physical world to the Internet via wireless communication is a captivating idea. The promise of a world of connected devices in which machines of all types can autonomously communicate with each other opens up new possibilities.
From connected cars to wireless pill bottles, the world is going to change forever. Connected devices can monitor vital signs and automatically notify doctors of any unusual health changes. Connecting a smart electricity meter can enable people to control their energy use and help energy companies increase business efficiencies and lower costs. Logistics firms such as UPS use M2M in their vehicle fleets for route optimization and safety, and to provide tracking information for customers.
Connectivity

Just as the mobile internet has challenged firms to rethink their businesses, the merger of the virtual and the physical world through M2M communication will have a similar impact. The build-out of the next stage of wireless infrastructure is underway with mobile network operators using M2M solutions in their battle against commoditization and the need to find new business models, customer offerings and revenue streams. They are looking to cash-in on connecting homes, cars, heart sensors and a host of other devices to their networks.
The number of cellular M2M connections will triple over the next five years, reaching more than 200 million in 2014, according to ABI Research. Qualcomm's Atheros division recently released a low-powered 802.11n radio chip designed for embedded M2M wireless communications that can network a wide array of battery-operated sensors, CE devices, smart appliances, meters and medical monitoring gear. Applications include smart energy, the 'intelligent home,' security and surveillance, building automation and remote health monitoring.
Markets
Consumers will soon interact with hundreds, if not thousands, of M2M devices. Consider the numerous networked devices already part of daily life, such as GPS, security cameras, traffic sensors, payment systems, healthcare devices and ticketing systems.
We also are on the cusp of a revolution in healthcare driven by M2M. Connected medical environments will improve patient care through instant communication, remote monitoring and disease management. M2M sensors and embedded communications are central to greater efficiencies and lowering costs related to healthcare, particularly chronic care.
The VitalityGlowCaps, a connected pill-box, is an example of a successful M2M application. It tracks patients' usage and calls them if they forget a pall, orders refills and updates their doctors. This business model benefits all parties: patients adhere to better prescriptions, pharmaceutical firms sell more products and doctors achieve better health outcomes.
There will be an increased blurring between CE devices and health products with the popularity of smartphones, tablets, pendants, watches and downloadable apps. Many of these apps will have peripherals to enable 'feedback' loops for health monitoring not only by consumers but also by data centers staffed by health professionals.